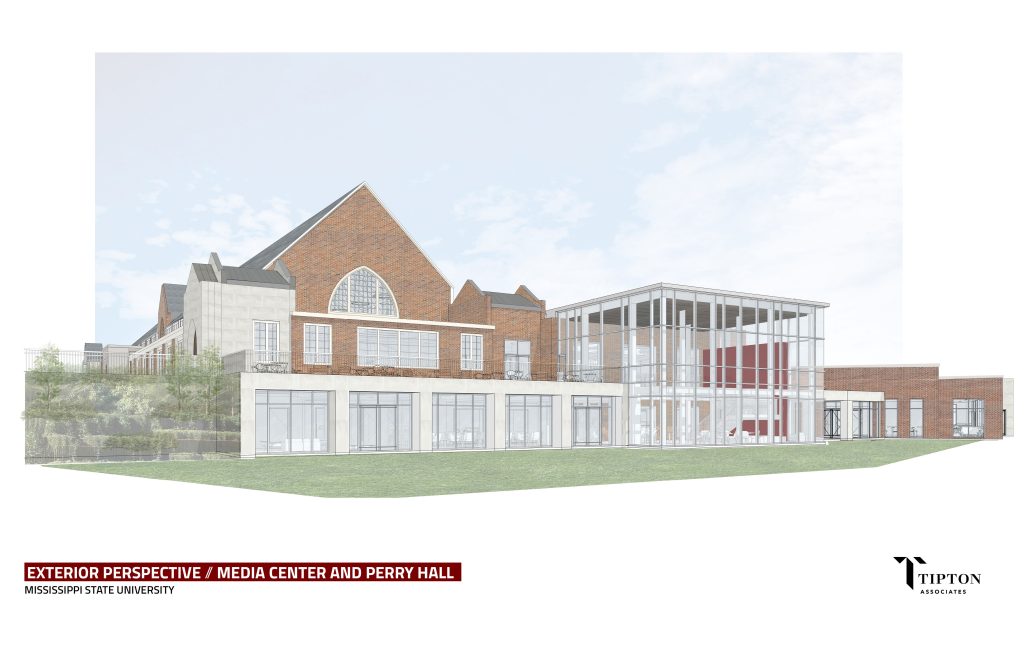 Students at Mississippi State University are greatly anticipating changes to their dining experience, as seen in the recent article from the university paper, The Reflector. Our architect, Dan Zito, spoke with the writer about our partnership with Mississippi State University and Aramark to modernize the historic Perry Hall while celebrating the building's character.
"Rather than eating being the only activity, dining in Perry Hall will be an activator for many student and even visitor activities," Zito said. "Everyone will be welcome there. "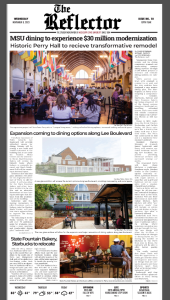 Take a look at the full article to see renderings and read all about the changes this significant investment will bring, including the return of the State Fountain Bakery to its original location in Perry Hall as well as study spaces, a student lounge, a rooftop terrace, and new and refreshed dining options to reflect changing student tastes. We're proud to partner with MSU and its dining provider on yet another meaningful project. Read about one of our previous MSU projects, the Fresh Food Company (with JH&H) here.