When the lunch bell rings, hundreds of high schoolers file through the doors of the new Brother Donnan Berry Student Center at Catholic High. The school logo gleams on the polished floor.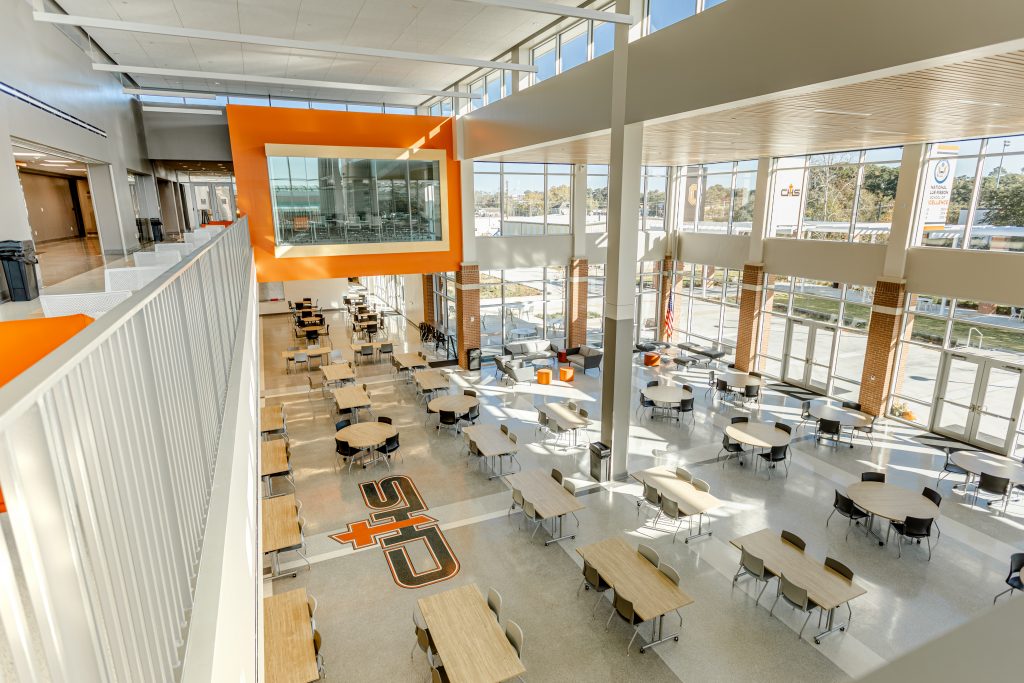 The student center (our JV with Ritter Maher) is designed to seat 600 downstairs, with classrooms, study spaces, and a faculty work center on the second floor. In mid-February, we helped Catholic High tackle a different problem: how do you find small-scale hospitality in such a spacious facility?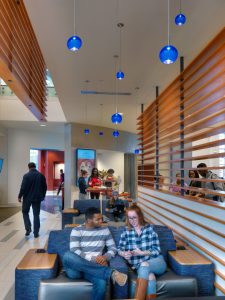 Fabie Derbigny, the leader of our Interior Design studio, met with the Grizzly Hospitality Group, an after-school club for students interested in learning the ins and outs of restaurants. Catholic High alum Stephen Hightower leads the weekly meetings, calling upon his extensive experience with Baton Rouge restaurants through City Group Hospitality. If you've ever eaten at City Pork, Rouj Creole, City Slice, or Beausoleil Coastal, you know Hightower's the man to teach hospitality. (They've even got a spin-off of City Pork, Three Little Pigs, inside the LSU Vet School.)
The Grizzly Hospitality Group has an ultimate goal—to transform one corner of the student center into a working restaurant for a community event. They had a concept, Cajun Soul: Southern Kitchen, and a logo drawn by one of the students. But what would the restaurant look like?
Fabie's work with Tipton Associates takes her to campuses across the country. She walked the students through moodboards and finishes that are attractive but durable. After considering the flow of the space—and how a student center might differ from a restaurant—she even helped the group move the furniture, drawing up a floorplan and finding ambience in particular arrangements of tables and chairs. Following the interior design lesson, we joined the students in the kitchen, where chefs Jeff Conway and Noah Lessard of City Hospitality Group served up seared tuna with a slow-roasted tomato. (Who can resist a taste test?)
We were happy to see one goal of the Student Center in action: to be far more than a cafeteria. Thanks to our design partners and the leadership of project architect Lori Prochaska, this is a place to collaborate, socialize, and learn. It's a place the community can enjoy for special events too. Don't miss the debut of Cajun Soul: Southern Kitchen on April 23 at Catholic High. Follow along on Facebook for ticket information and up-to-date information.
Read more about the Brother Donnan Berry Student Center here.