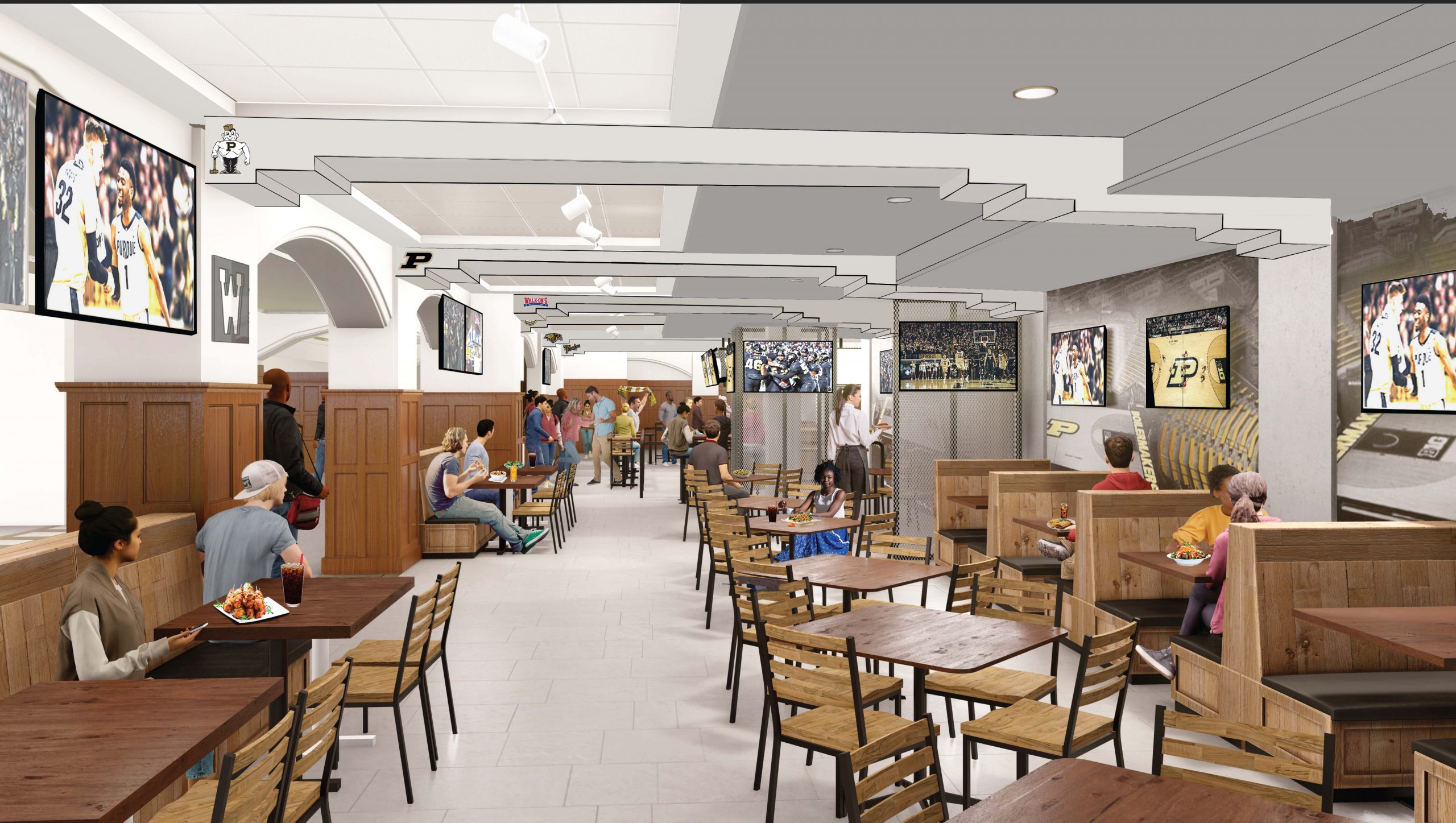 The countdown is on for Boilermarkers waiting to bound into our renovation of the Purdue Memorial Union. The $47 million renovation, our partnership with Purdue Dining/Aramark and Workshop Architects, brings welcome natural light to the ground-floor facility and adds twelve new dining venues. Anchoring the marketplace is Walk-Ons Sports Bistreaux, a brand with special ties to both Purdue and Louisiana, thanks to co-owner and former Saints all-star Drew Brees.
Read more about the renovation here.
Thanks to Baton Rouge Business Report for spreading the word. Check out this great interview with project architect Liz Spedale.