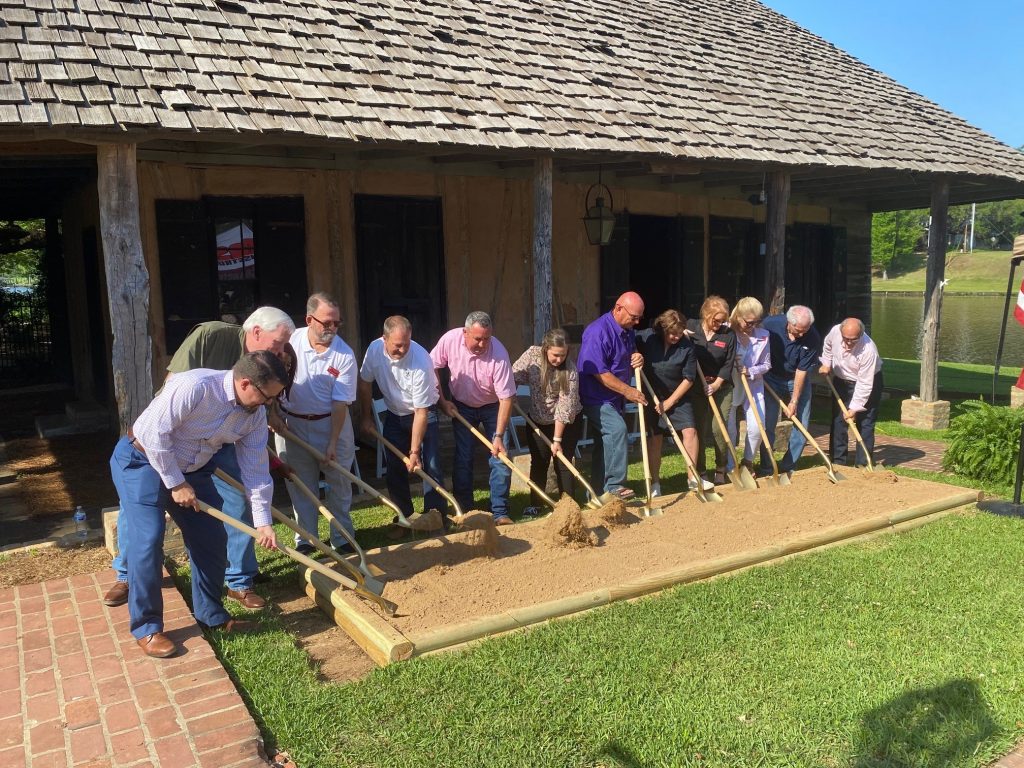 A groundbreaking was held yesterday, May 12, for the renovation of the Pacale-Roque House, on the banks of the Cane River Lake.
Natchitoches Historic Foundation, the Cane River Waterway Commission, and the City of Natchitoches have engaged  Tipton Associates to mindfully revitalize the Pacale-Roque House. The French Creole post-on-sill house, with hand-hewn cypress and bousillage fill, was completed in 1803 by Yves Pacale. Pacale bought freedom for himself, his mother, his wife, and his daughter, and bought the land to build the house. His craftsmanship remains on display. The building features scarf joints, an oversize roof with durable shingles, and no nails.
Named an Endangered Place by the Louisiana Trust for Historic Preservation in 2017, the Pacale-Roque House was upgraded to a Success Story in the 2021 State of Preservation. Natchitoches is the oldest permanent settlement in Louisiana, but few of its Creole structures remain.
The design team includes Tipton Associates, CARBO Landscape Architecture, Edward Cazayoux of EnvironMental Design, and engineering consultants Fox-Nesbit and ADG. General contractor DSW Construction will be shifting the building to face the Cane River and building a complementary support structure that will allow the Pacale-Roque House and Beau Jardin garden to open for events and educational opportunities. The renovation provides for future viability. The building was damaged when relocated from the Isle Brevelle community in 1967 and had last been used as a hay barn.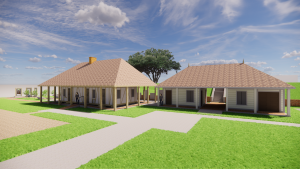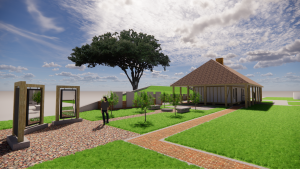 "We have begun this endeavor working to unite all of the communities that make up the very special fabric of Natchitoches Parish, so we can all share in celebrating this focal point of our history," said Terri Cunningham, president of the Natchitoches Historic Foundation, in an earlier press release. "We initiated the project, and we are eager to embrace everyone who has an interest in the rich history of our parish and in particular, the Pacale-Roque House."
"This community supported project is a watermark for this city and its citizens," said Tipton Associates architect Lee Ann Duck, at the groundbreaking. "We would like to thank the Natchitoches Historic Foundation, the City of Natchitoches, and the Cane River Waterway Commission for letting us be a part of a project with such a high level of historic importance to this place."
The project is estimated for completion in November 2022. To learn more about the Pacale-Roque House relocation and riverfront expansion, visit roquehouse.com.