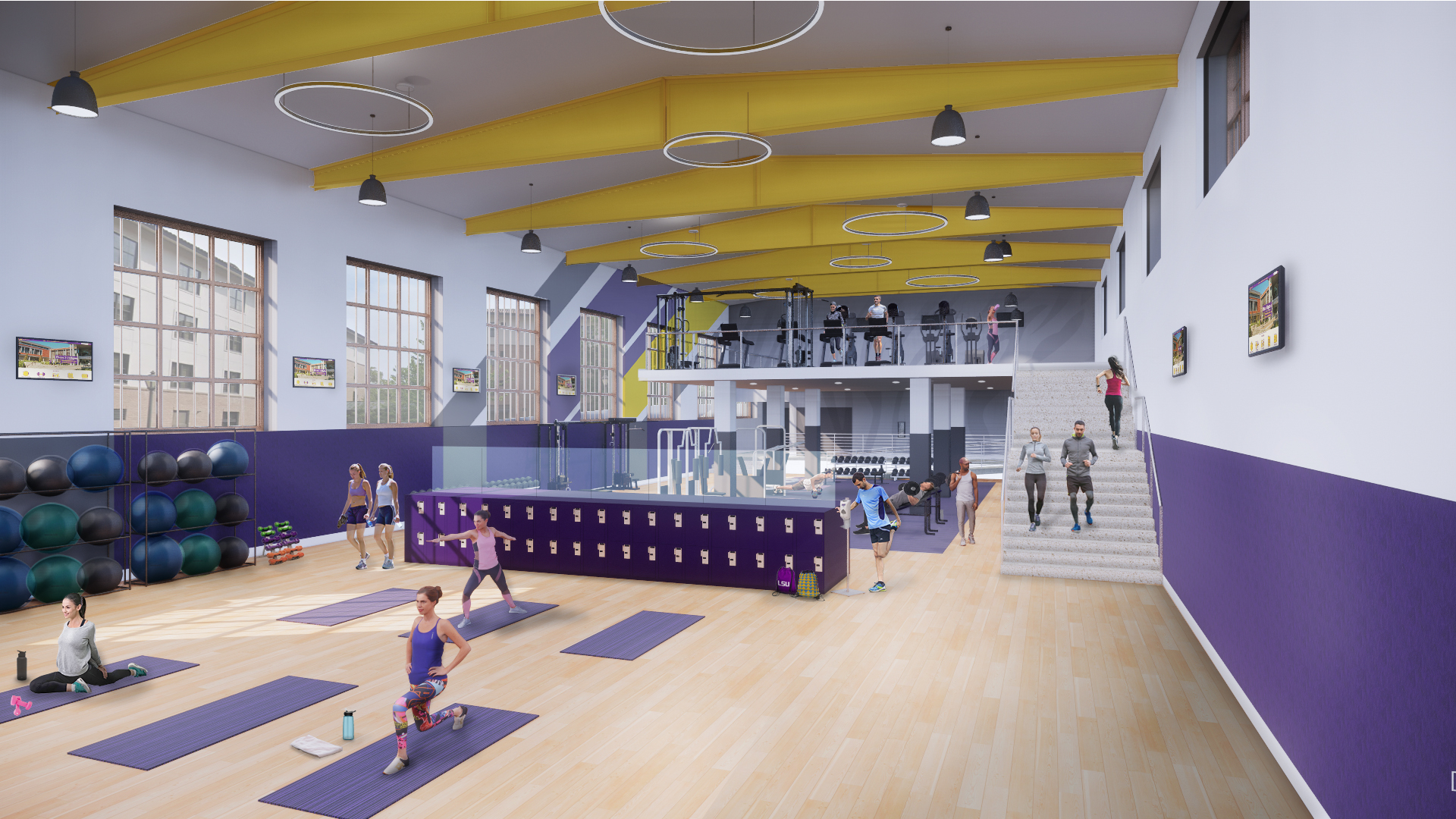 The Huey P. Long Field House at LSU has been an icon for so long, and for so many reasons. Do you know it as the student union? The ballroom? The post office? The place where you first learned to swim? How about the setting for Anna Kendrick belting out Bruno Mars with her a cappella group in Pitch Perfect?
We've been proud to work with LSU for plans to restore this important and enduring element for the school's landscape. A mindful restoration of the Huey P. Long Field House cements its icon status for generations to come. With LSU, State of Louisiana Facility Planning & Control, Remson Haley Herpin Architects, Gensler, and Arkel Constructors, we're daily working to transform the Field House into a cutting-edge headquarters for the College of Human Sciences and Education—a place where the LSU community will continue to gather and grow.
See the plans, learn about naming opportunities, and watch the landmark change before your eyes … all right here.