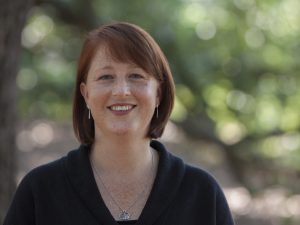 We're pleased to announce the promotion of Erin Morgan, AIA, to the position of Partner with the firm.  
An LSU School of Architecture graduate ('99), Erin worked in Houston and Atlanta before returning to Baton Rouge, and Tipton Associates, in 2006. Her extensive and diverse portfolio includes K-12 (Istrouma High School, Louisiana School for Agricultural Sciences), Ecclesiastical (Parkview Baptist Church, various Houston congregations), and especially Higher Education, with a focus in Student Life. Erin currently leads one of two design studios at Tipton Associates, where she helms forward-thinking projects at campuses across the southeast, from Texas to Delaware. Clients, coworkers, and consultants value her clarity and quiet strength at all stages of a collaboration.  
Erin favors student-centric, restaurant-type environments—not for their immediate visual appeal but for the architecture's impact on end–users in a significant way. "I love to encourage collaboration and interaction," she says. "Students can interface as a collegiate community and be nourished too." Social distancing and other COVID-19 precautions have posed challenges to Erin and her studio; but with the right design thinking, obstacle becomes opportunity. "These moments of engagement are essential to our social wellness and to our feeling that we belong in a place." 
To discuss design, leadership, and dynamic student environments with Erin, get in touch with us here.